diabetes auckland magazines
CLIENT:  INTEGRAL MARKETING SERVICES FOR DIABETES NZ AUCKLAND BRANCH
PROJECT: BRANCH MEMBER QUARTERLY MAGAZINE DESIGN & LAYOUT
Living Life Well was the magazine of Diabetes NZ Auckland Branch – a quarterly publication serving the Auckland Branch members news, events diabetes management information, nutrition and recipes, with a lifestyle focus.   I designed and produced this magazine via Integral Marketing for 3 years.
I provided photographic services for the magazine, including cover shots and feature article portraits, as well as sourcing stock imagery.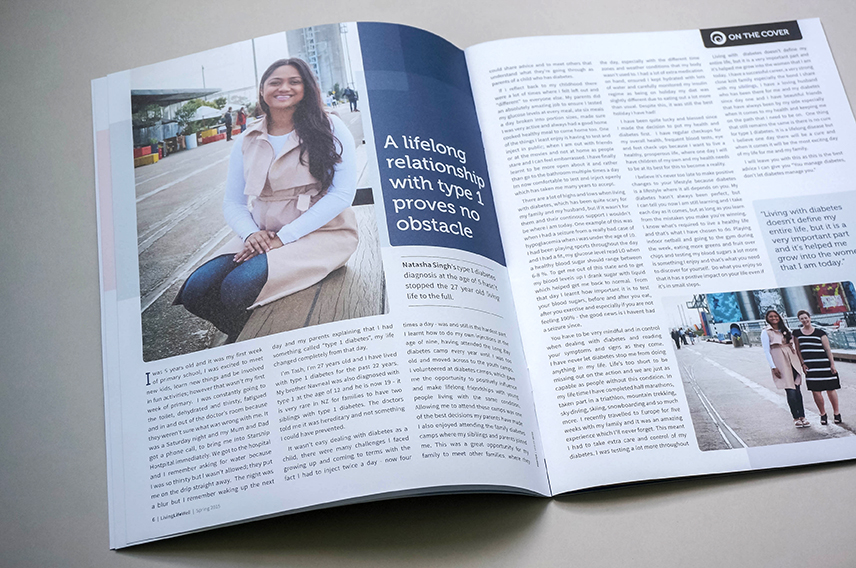 CLIENT:  INTEGRAL MARKETING SERVICES FOR DIABETES YOUTH AUCKLAND (DYA)
PROJECT: YOUTH BUZZ MAGAZINE DESIGN REFRESH, EVENT ADVERTISING
As part of my contract work with Integral Marketing I took over the layout of DYA (Diabetes Youth Auckland) magazine "Youth Buzz", and really enjoyed pulling the first issue together.  Working with their existing DYA brand, the magazine has a vibrant colour palette, so I wanted to refresh it's look a little with cleaner text and more photography.  Was great to see a few of the images I shot at their summer camp in January used in this issue and on the cover.
View more of my recent work