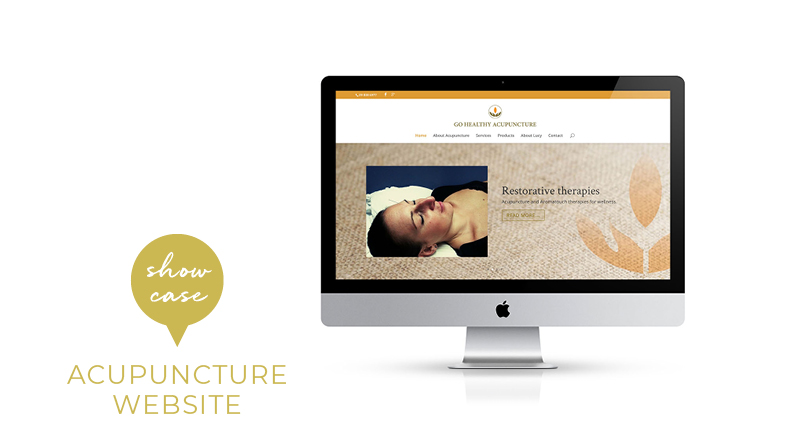 A simple self-managed website for an acupuncture therapist
As an independent acupuncture therapist, it was important for Lucy to have an online presence – to create awareness for her practice, generate bookings/leads, and educate about the benefits of acupuncture. She needed a simple self-managed website that's easy to use.
Lucy had tried to set up a website herself via Vistaprint.  She was having trouble getting the result she was hoping for, so asked me to help her out.  While there are some easy DIY website builders out there, they are not always as easy as they look. Even if you get your content in, getting it functioning and on-brand can be a real challenge.  This is not something every small business owner has time for.  
Lucy had already made her own business cards which was a great starting point for developing the look and feel of the site.
I was able to bring bring some of the elements in her cards across to the website to develop her brand along with a small range of stock images.  This is a great example of using what you have and building on it! 
The Go Healthy Acupuncture WordPress site is built with the feature-packed Divi theme. I really love Divi for it's seamless contemporary styling and simple page builder.  Having such an intuitive and user-friendly builder means Lucy can manage the site herself going forward.  With some simple training she can update copy, pricing, create blogs and other content.  
As always, having the content ready to go makes projects like this go smoothly.  Lucy had all her copy organised in a Word doc, which made mapping out the site easy, along with selecting royalty-free stock imagery from 123RF.com.
If you are looking for an ACC registered acupuncture and aromatherapy practitioner in West Auckland, you might like to give Lucy a call!
Visit the site:  GO Healthy Acupuncture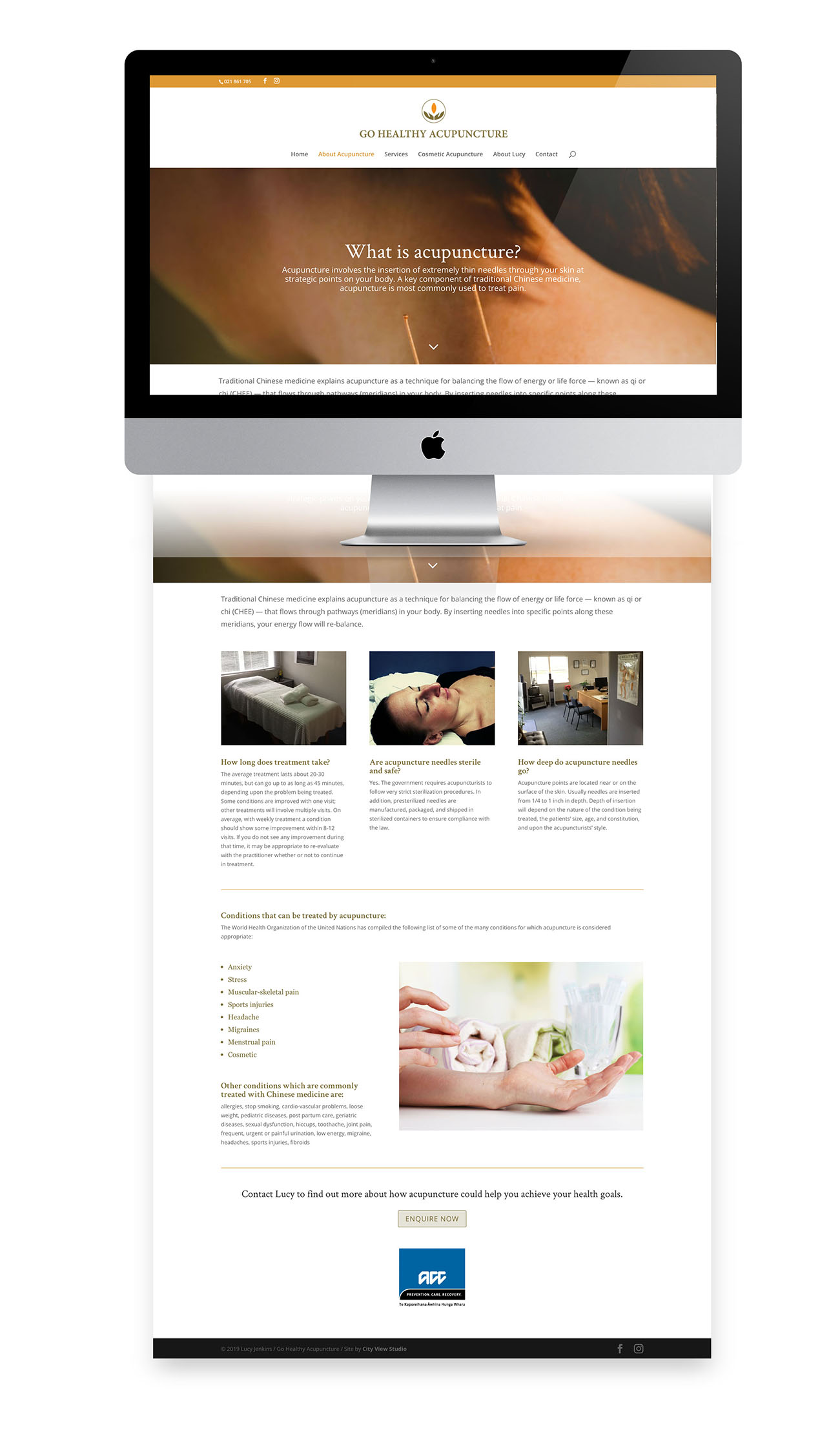 If you need help whipping a DIY website into shape, or don't have time to build your own simple self-managed site – please get in touch to see how I can help!