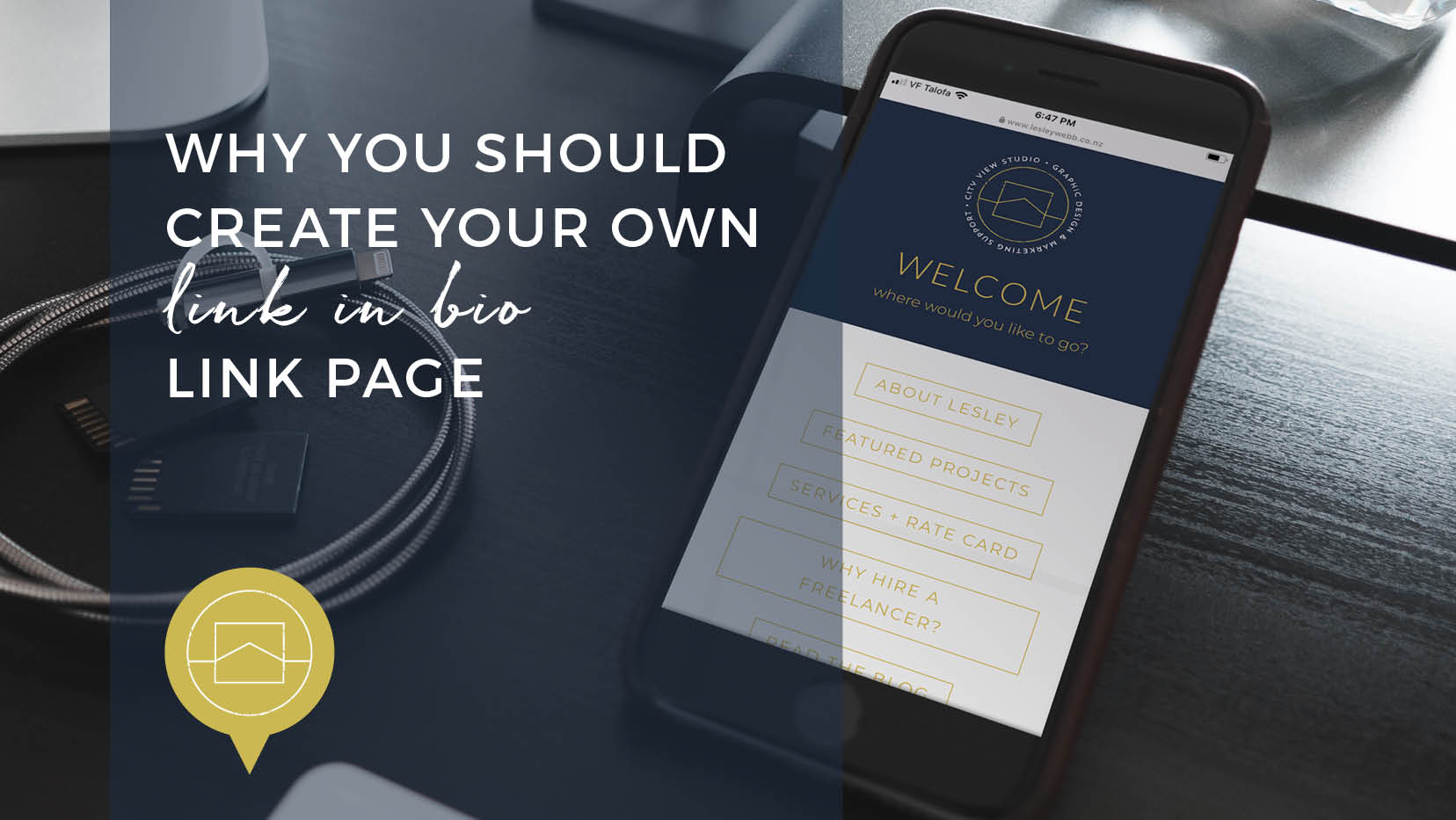 Why you should create your own "link in bio" link page
I'm still surprised by how many instagram accounts use third-party link providers to help visitors find content on their website.  In most cases creating your own link in bio page on your own website is easier, gives you greater control and drives traffic directly to your site – not via a third party website.
What is a link page?
Because we are only given space for one link in our instagram bio, and we can't link out directly in posts, it's important to use that one link effectively.  Instead of sending visitors to just one page on our website, we can create a custom menu page with links to content we've referenced in our recent posts.  We have such a short time to engage visitors, helping them navigate quickly and easily to products, blogs and other information can lead to a new follow, sale or enquiry!
Traffic
When you create your own link page you are driving traffic straight to your website instead of via a third party website – this can improving SEO, help with analytics and tracking, and avoiding potential spam triggers.
Branding
Clicking your link gives your visitor a strong first impression of your brand – but not if you use a third party tool, especially the free versions which tend to feature their branding first.
Designing your own link page allows you to include your logo, brand colours, styled buttons and a custom welcome message.
Here's my link in bio page – what you see in my bio, and what you see when you click that link!  You can see it on Instagram here.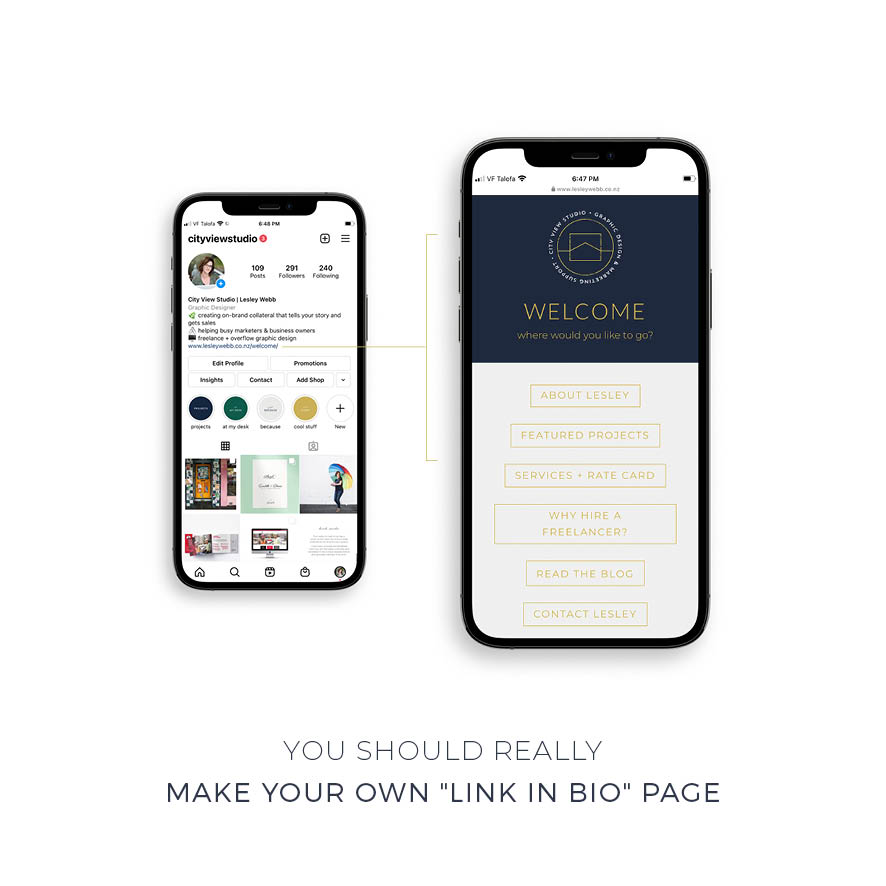 Easy to make and update
If you have your own website that you manage yourself – it should be easy to create a new page to hold all your major content links.  This might be a simple page with buttons linking to the content you discuss in your instagram posts, for example:
Products
Freebies / Downloads
Blog Posts
Reviews
Case Studies
Portfolio pages
FAQs
Or – it could be a more visual page, with images that reflect your major content buckets.
You might find there are templates or tutorials to create a link page for your web platform, or you can go ahead and create your own. Most drag-and-drop builders allow you to add buttons, images and other elements to a blank page.  I recommend keeping it simple, and giving users the ability to find a link quickly.
Your new page can be hidden from your main website menu, so that it's only found via your bio link or instagram (or any other social platform!)
Make sure you test the page for responsiveness on mobile and desktop to make sure it's looking great in both formats (many people do browse instagram from their desktop!).
Remember to update your links regularly, and check analytics to see how the page is tracking.
*There are some great third-party link providers that allow the user to click the instagram post image and head straight over to that recipe, product, or blog post.  Maintaining your own version of this could be more labour intensive especially if you post daily, but using content buckets/themes can be a great way to simplify the experience.
I hope this quick overview inspires you to make your own link page for your instagram bio!  It's a quick job you can do in half an hour, or if you need I'd love to help.